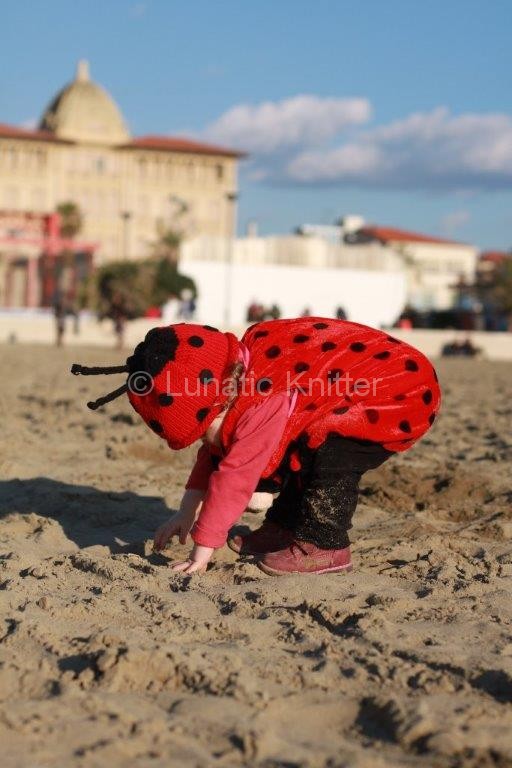 Last weekend we were invited by some friends to celebrate the famous Carnival in Viareggio.
I had bought for my daughter a ladybug costume a few days before and I was wondering what to put on as hat in case it was windy at the sea. Guess what, I decided to knit a ladybug hat that could mach the costume. It was Saturday evening and we had to go to Viareggio on Sunday morning, so…
I needed to knit a hat at the very last second! So I tried to knit something simple, quick but beautiful at the same time. This is how the ladybug baby hat pattern came to life.