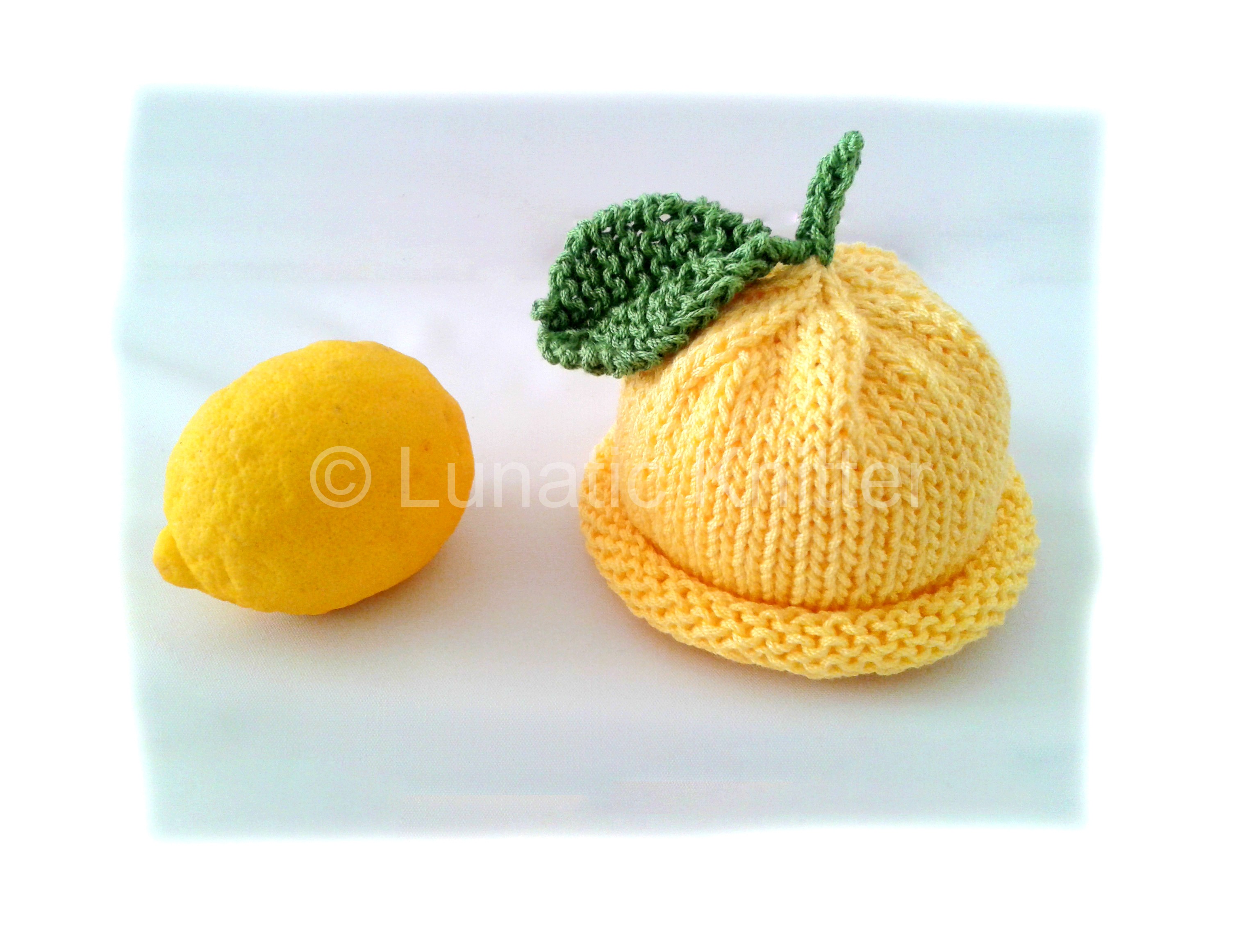 One of my knitting designs for babies I am particularly fond of is this baby lemon hat. I designed it because I could not find in the shops any baby hats for my daughter made with natural fibers only. Moreover I wanted something in a brilliant colour like the sun in a period where the sky was almost always grey. This is how the baby lemon hat pattern came to life.
I worked with circular needles, so it was not necessary to sew it. If you have never worked before with circular needles, I would suggest to try it. This project is simple enough to start with as there are a lot of pictures in the pattern showing the different steps. It will take only a few hours to be completed and the result will be gorgeous.
This baby hat is  wearable all the year round: in cotton for summer, in soft merino wool for winter season. I gave it as a present for babyshowers and the parents appreciated it a lot  because they could take funny pictures of their little ones wearing this cozy hat.
Here is an example on how to wrap it as a gift: inside a lime green organza bag. It does really make an impression!